St Johns Court is now open! 
A crowd of more than 500 gathered on Sunday 1 March to witness the Rite of Opening performed by LCA Bishop John Henderson. It was a tremendous day of worship and celebration. To God by the Glory!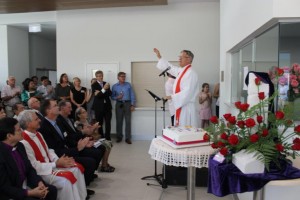 After the opening the people shared a wonderful lunch in the newly completed gathering space and had the opportunity to tour the new facilities.
The view from Aberdeen Street, the courtyard is levelled and soon the new building will be linked with the church.
OUR GROUND FLOOR IS TAKING SHAPE!
Internal brickwork has commenced and a team of 10 bricklayers are working hard to complete the partitioning walls
Roof steel is currently being installed, due for completion at the end of this week;
Basement is 85% complete

All internal cabling is complete;
Fire services are nearing completion;
Plumbing is complete;
Toilets/Showers have been tiled and ceilings are being painted;
Doors are currently being installed.
PYLONS FOR THE GROUND FLOOR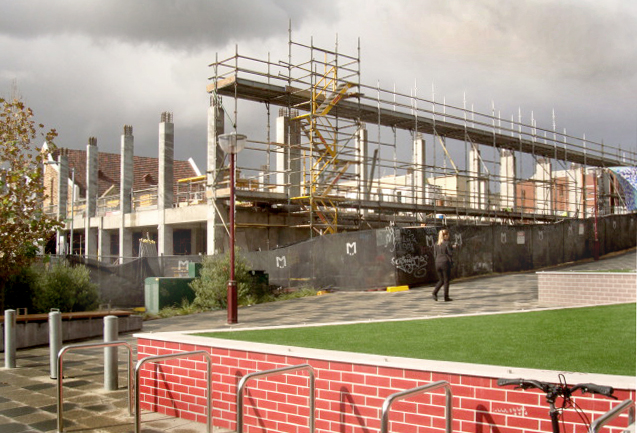 THE GROUND FLOOR BEGINS
CONSTRUCTION OF WALLS BEGINS!
All the foundation pillars are complete and construction of the walls has begun.
FOUNDATIONS for the CAR PARK, November 2013
Work on the foundations is continuing. St Johns is OPEN and operating although access is limited. The church office is temporarily relocated in the church.
Leveling for the lower car park has begun. The temporary fence is close to the Church and entrance.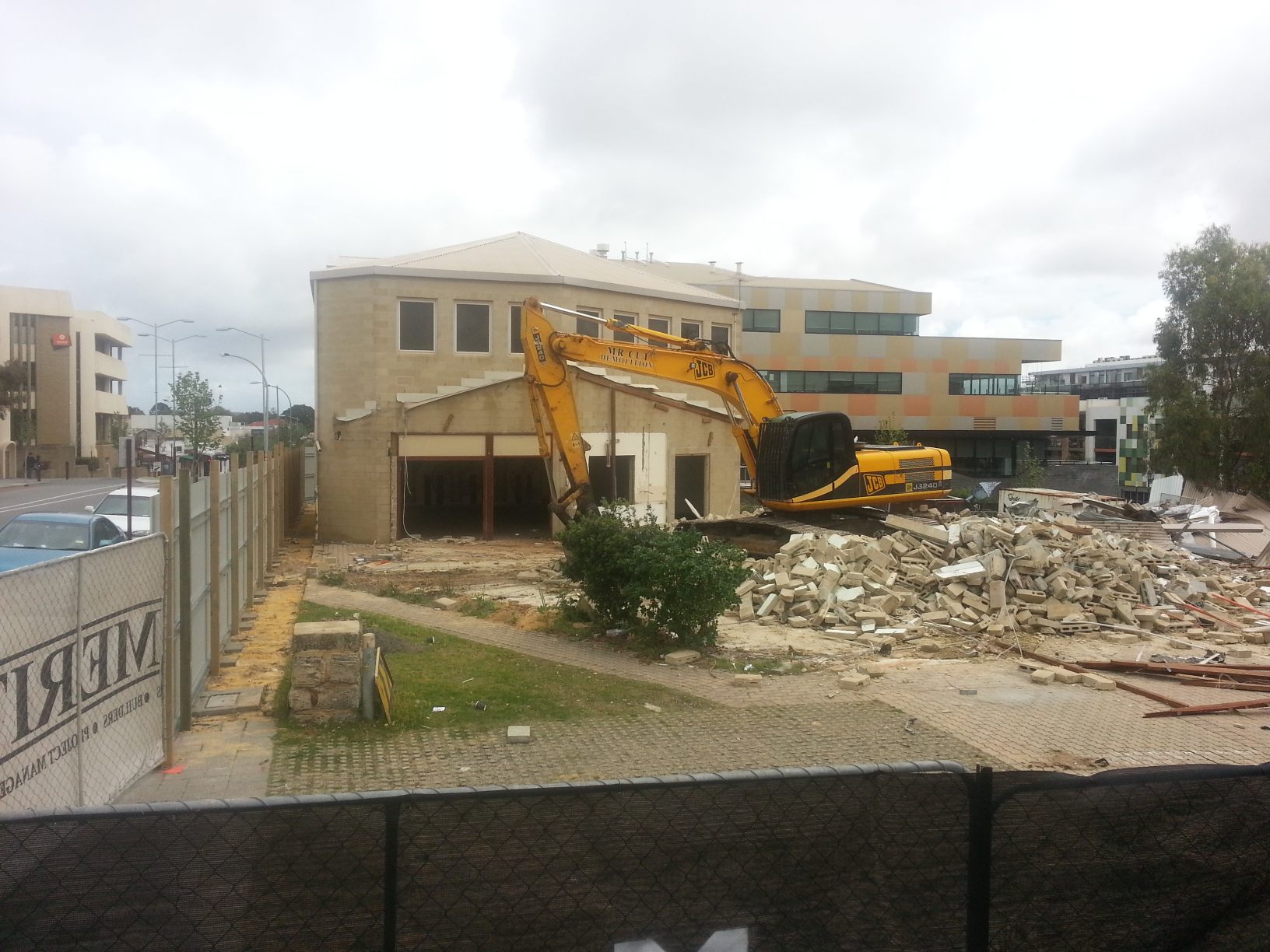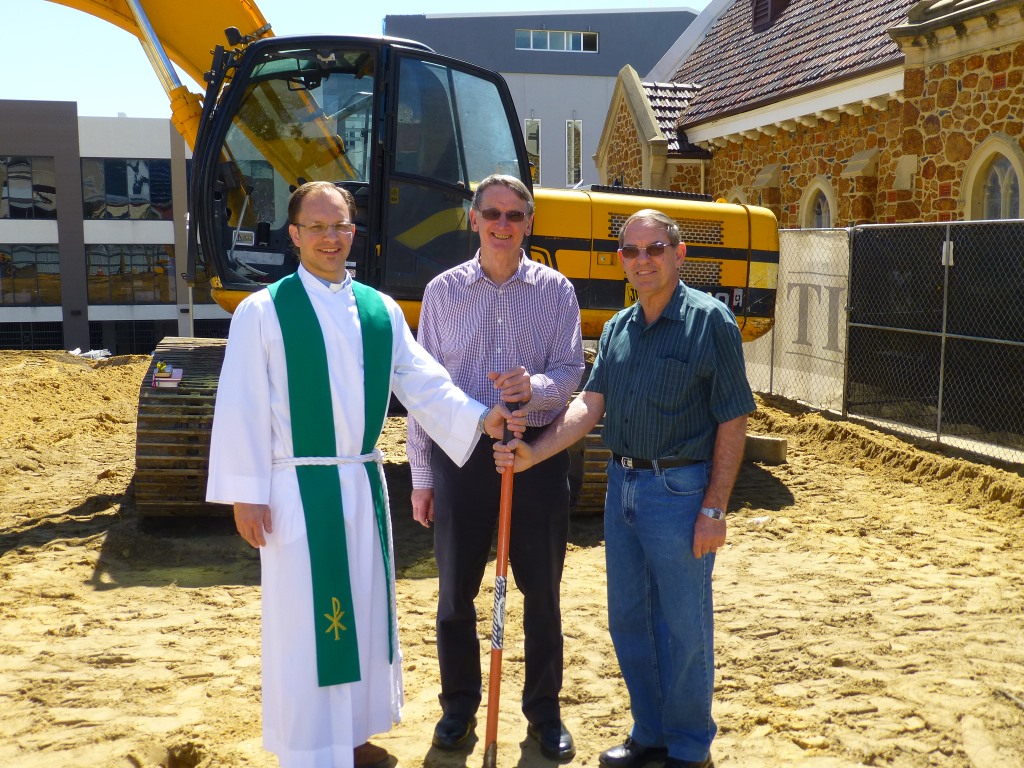 13 October 2013 
Blessing and Turning of the Soil with Pastor Andre Meyer, Mike Graebner and Terry Sellner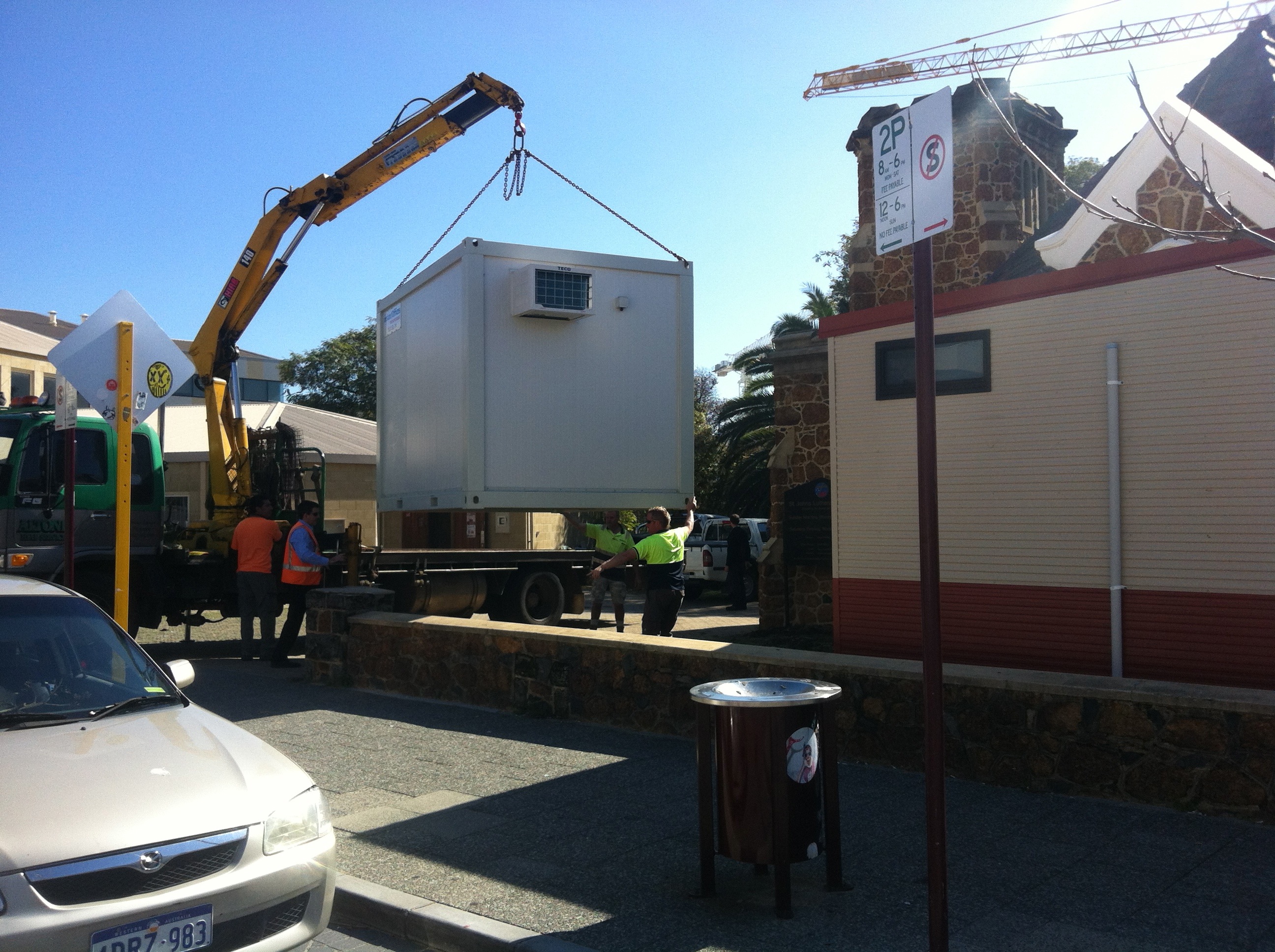 The temporary kitchen and toilet blocks have been delivered. The office has been relocated to the back of the church. Childrens' Church continues in the house next door and our other groups have made plans to meet off site.
The hall has been fenced off for demolition with construction to be completed in 2014.
Fundraising will continue to reduce debt and to focus on fitting out the new church hall with furniture and equipment.
During construction (a minimum of 10 months) our facilities will be limited and groups using the current hall are making contingency plans. There will be a temporary kitchen and toilet block on the grass in front of the church. Space in the house next door will be rented for use by Children's Church and other groups on Sundays.
Many factors are coming together to enable us to move to construction of this exciting project. The Central Institute of Technology are planning to lease space in the new building for a minimum of 5 years from completion. Agreements have been executed between St Johns and the WA District and Lutheran Homes WA to reflect their interests in the project.
If you wish to take advantage of the tax deductibility that is currently available now is a good time to consider your pledge or donation.
 News Archive